Our Teachers:
Mrs Caroline Harland & Miss Elena Dunstall
New Update: Summer Term – w/b 22nd June 2020:
I hope that you have all had a lovely weekend. Its was so nice to see lots of you last week via our class Teams meetings. Thank you so much for taking part. For those of you whom I didn't get to see perhaps we might catch up this week. For this week's Teams sessions, I am going to be organising some 1:1 meetings. If any of you want to ask me anything, get some help with your home learning or want to show me some of the work that you have completed, you can book a short meeting with me. I will be in touch on Monday to let you know which day I will be available and how you can book a time. We will then have further group meetings across next week and the week after. These will be with both myself, Miss Dunstall and your new Class Teacher for next year. I am hoping during the last week of term to hold a whole class Teams assembly to mark the end of the school year. More details on all of these will follow soon…
Thanks also to all of you who have applied for Head boy and Head girl. Your applications are amazing! I have sent all your letters, PowerPoints and videos to Mr Whelerton & Mrs Boyd, who will be looking at them carefully as part of the process. If you haven't applied yet you still have until the end of Monday 22nd of June to get it to me. Good Luck all of you- it will be a very hard decision!
I have uploaded the next (and final) set of home learning resources below. These are designed to last over the next 4 weeks:
Y5 Home Learning:
White Rose Hub home learning Maths sessions

(

12 lessons- Summer Term week 10, 11 & 12). Please note we are not covering weeks 7,8 & 9 as they are repeats of earlier weeks and you have already done these. The online lesson  videos can be found here: https://whiterosemaths.com/homelearning/year-5/
Please note that you will now need to print the daily worksheets from the links below as the website now requires a password.  Friday lessons are Math challenges that don't require a worksheet printing.
Week 10: Angles (You will need a protractor. I will put a box outside school from Monday so that you can collect one if needed.)
Lesson 1 – Measuring with a protractor (2)
Lesson 2 – Drawing lines and angles accurately
Lesson 3 – Calculating angles on a straight line
Lesson 4 – Calculating angles around a point
Week 11: Shape
Lesson 1 – Regular and irregular polygons
Lesson 2 – Reasoning about 3D shapes
Week 12: Measures
Lesson 3 – Converting units of time
If for any reason you can't print off the sheets, then there are some paper copies at school which you can collect or if you email me I may be able to drop one off.
Extra maths Challenges: I have added a link with to a variety of problem solving tasks that you can use if you have finished all of your White Rose hub tasks! For some all you need is paper and pencil, others use household objects and there are also some interactive problem solving tasks you can complete on a computer or tablet. https://nrich.maths.org/14580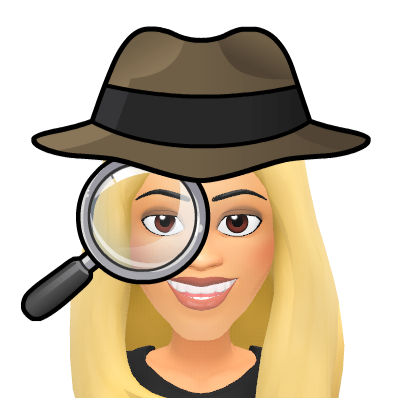 For our English, Science and Topic work, we have joined with Year 6 and will be completing a variety of tasks based around the theme of spies and detectives!
English: Please find two English learning grids below. Each one has several tasks to complete in order. The tasks are designed to  take more than one session to complete. Each grid is aimed to last approx 2 weeks. Please don't panic if you can't complete every task though- quality over quantity!     
Science: There are a series of spy science missions to complete over the next 4 weeks. Please work through them in order and don't forget to send me some pictures of your work if possible.
Topic: Detective topic grid
Please use the following supporting worksheets for some of the tasks on the topic grid: Fingerprint writing template         TinTinFrench
Prayer spaces: Please see the prayer spaces grid for a range of activities designed to help you reflect and support your mental health.
As always, send in your pictures and videos. I have loved seeing your Matchbox Diary work that you have sent in. I have updated the gallery below with some of your most recent work. If you haven't quite finished your matchbox diary work then you may want to do some more on it so I have left the links below.
Below is Poppy's matchbox diary writing, Amber's statue of liberty facts and Elizabeth's creative writing:
The Matchbox Diary four memories (school edit)
Summer Term Activity grid 3: matchbox diary activity grid Our next 3-week unit of work is based around 'The matchbox diary' by Paul Fleischman. It contains activities for English, History, Geography, PHSE, RE and DT.
Some of the links in the document aren't working properly so I have added them below:
Paul Fleischman matchbox theatre
There is also a separate grid with science activities to complete: matchbox diary science grid
Again a copy of the science links are below:
Take care everyone and don't forget to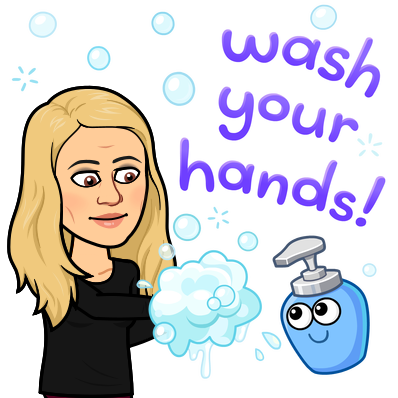 Mrs Harland & Miss Dunstall xxxx
Further Learning Links:
Here a list of further web links where your children can access quality learning resources:
Cosmic Kids Yoga and mindfulness
GoNoodle- active games and songs
White Rose Hub Problem of the Day
Pobble 365- visual literacy activities
Spring Term Curriculum: Please see this terms learning overview and homework challenge grid:
Autumn Term Curriculum: Click in the link below to download a copy of this term's learning overview
Livin in America
Class Information
Please can children bring in PE kits everyday as PE times will vary each week.
Forest School will be on every second Friday afternoon this year.
Spellings will be sent home on a Wednesday and tested the following Monday.
Homework will be home learning challenges linked to our topic and should be handed in on a weekly basis. Also, children will receive Maths homework every fortnight.
Remember to go on timetables rock stars as often as possible this term too. 3-4 times per week will ensure that you make good progress.
Children can quiz on Accelerated reader whenever they have finished their reading book.